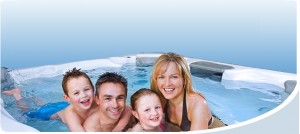 In 1983, Southwest Spas was established as a family owned and operated business. Originally launched as a pool, spa and patio supply company.
The aspiration to assist people in need of therapy, stress relief and family time motivated us to focus our efforts on spas.
We pride ourselves in offering the highest quality spa line in the industry along with excellent customer service.
Southwest Spas has attained elite status with Dimension 1 Spas along with several "Dealer of the Year" awards for sales and service.
Our business is still family owned and operated and sales are based mostly on referrals. We have changed thousands of people's lives by offering a state of the art product that relieves pain, stress and brings friends and family together.
We'd love for you to be a part of our growing family. We look forward to making you a part of our family.